Welcome to Law Office of Mary Beth Welch Collins, P.C.
Attorney Mary Beth Welch Collins provides clients with quality legal services for all of their personal injury, wrongful death, divorce, adoption, family law, and other legal needs. Mary Beth is dedicated to providing dependable representation that is both efficient and effective.
Mary Beth understands that every client has a unique set of needs, and she works to meet those needs while providing her clients the personal attention they deserve. With many years of experience, Mary Beth has the knowledge and skills necessary to help her clients achieve a successful outcome.
The Law Office of Mary Beth Welch Collins, P.C. was founded on the premise that client satisfaction can and should be achieved through the ability to empathize with clients and understand their goals. Mary Beth stives to successfully accomplish her client's goals through committed, diligent and efficient representation of her client's interests.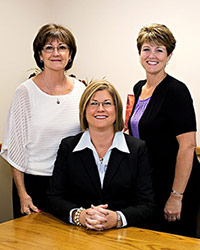 Why trust Mary Beth Welch Collins with all of your legal needs?
Since 2009, Attorney Mary Beth Welch Collins has won over $2.5 million for her clients in personal injury, wrongful death and automobile accident cases.
She offers extensive experience in personal injury, automobile accident, family law and criminal matters.
She works one-on-one with every client and takes the time to understand their needs and goals and communicates with her clients through every step of their case.
If you are in need of legal assistance, contact us today to make an appointment for a consultation to discuss your needs, goals, and concerns. We will create a personalized plan to meet your individual needs. Whether you need compensation for a personal injury, your family is in crisis, or you need assistance in a criminal or traffic matter, contact the Law Office of Mary Beth Welch Collins, P.C. today!