Get the Legal Guidance You Need, When You Need It
At the Law Office of Mary Beth Welch Collins, P.C., we understand that when you are going through a stressful time, you need someone you can depend on. Attorney Mary Beth Welch Collins makes it her primary goal to provide every client with the dependable legal representation and guidance they need.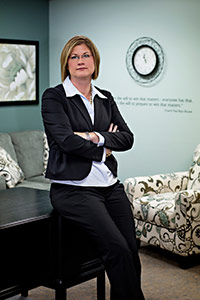 Areas of legal service we offer include, but are not limited to:
Personal Injury/Wrongful Death
If you have been injured or a loved one was killed as the result of another person's actions, you may have the right to compensation. Whether the injury or death was intended or the result of negligence, you and your loved ones have a right to safety, and if that right has been violated you deserve compensation for physical, monetary, and even emotional losses. Since 2009, Mary Beth has earned over $2.5 million on behalf of her clients in personal injury, automobile accident and wrongful death cases.
Divorce
The Law Office of Mary Beth Welch Collins PC handles all types of domestic matters from paternity to adoptions, simple uncontested divorces to complex contested divorce trials. We have handled numerous child custody cases, including cases obtaining custody for fathers. Once your divorce is complete, there are often modifications or enforcement issues that need addressed. If you are in a divorce or have post divorce issues, a knowledgeable, experienced legal counsel is a must to protect your interests.
Family Law
Family law pertains to legal matters within a family. This includes the formation of marriages and civil unions, and the termination of such relationships. When such relationships are dissolved, issues of property division, child custody, visitation, and support fall under family law. Many of the same issues arise in paternity cases. Adoptions are also legal matters where legal counsel is a must. This is not an exhaustive list, and if you are concerned that your family requires legal help, please consult an attorney. The Law Office of Mary Beth Welch Collins PC is here to help your family through its crisis in the most caring and effective way possible.
Criminal/DUI
Over the years, Mary Beth has prosecuted or defended thousands of criminal matters. Whether you are facing a minor traffic offense, DUI, or Class X Felony, we have the experience to defend your rights and interests.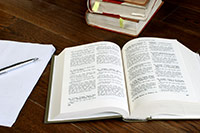 Civil Litigation
In civil litigation, a party who believes that they have been wronged has the legal right to go to the civil courts to seek restitution, while the party who is being accused of the wrong doing will need to find quality representation from an attorney. Mary Beth is experienced in a range of civil litigation matters, and will take great care representing your interests in your civil matter.
Probates/Estates/Wills
Estate planning can seem like an uncomfortable topic, but really it is about making choices regarding you or your family's future in a way that you know will be enforced even if you aren't there to do it yourself. Estate planning and probate includes, but is not limited to: issues with last will and testaments, breaches of fiduciary duty, powers of attorney, and trusts.
Real Estate/Property
The Law Office of Mary Beth Welch Collins PC is the place to come to close the purchase or sale of your home. Our staff is experienced in performing the finishing legal touches of buying a house. They will treat all of your questions with the respect they deserve. We are also experienced in resolving title problems. Those pesky little things that come up and need to be taken care of so that the buying and selling of real estate can occur without delay. We can prepare a Warranty Deed or file a Quiet Title action. Whatever your legal needs, our firm is are here to help.