About the Law Office of Mary Beth Welch Collins, P.C. in Flora, Illinois
From her office in Flora, Illinois, Mary Beth and her staff offer sound and knowledgeable legal assistance to clients in and throughout Clay, Richland, Effingham, Wayne, Jefferson, Jasper, and Edwards county area. Mary Beth concentrates primarily on helping individuals with all types of legal matters, from personal injury and wrongful death, to divorce, adoption and family law matters, criminal defense, and many related services. Please visit our services page for more information.
The Legal Guidance You Need & Deserve
Mary Beth graduated from the University of Illinois College of Law in 1995 with her Juris Doctorate. During law school, she interned at the South Carolina Death Penalty Resource Center working on death row, with death row inmates, on their post conviction appeals. After law school, Mary Beth clerked for a Federal District Court Judge in Houston, TX. When her clerkship was over, Mary Beth returned home to Southern Illinois to become an Assistant State's Attorney in Marion County, Illinois where she prosecuted and tried thousands of cases. During this time, she re-met her eventual husband, Dennis, who she had graduated with from Flora High School in 1988.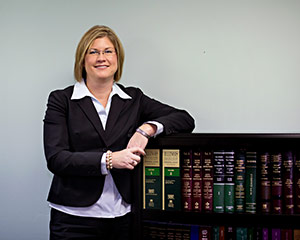 Mary Beth worked for a small civil law firm in Olney, Illinois for several years working on civil litigation and criminal defense. She then started a family with her husband and had three beautiful children. She spent several years with her children as a stay-at-home mom, until she went back to work at the Clay County State's Attorney's Office as a part-time Assistant State's Attorney. This allowed her to both work and be at home with her young children. In 2008, Mary Beth decided to run for the office of Clay County State's Attorney. She defeated the incumbent in the primary election, but lost in the general election in November 2008. It was then that Mary Beth decided to open the Law Office of Mary Beth Welch Collins, PC, so she could help the people in her community with their legal needs.
For legal services you can trust and truly rely on, call 618-662-5900 today to schedule a consultation!